WEAPONS OF MASS DESTRUCTION / DISASTER RELIEF
RFI: CONFIDENTIAL INFORMATION, Code of Federal Regulations, 19 CFR 201.6 Confidential Business Information.
Dear Potential Customers,
The security and confidentiality of confidential information should be of the utmost importance to a company. Due to the nature and sensitivity of the information and work provided, we can only direct you to our website: www.cspmgt.com/wmd Before any request for proprietary or confidential information can be distributed, a Non-Disclosure Agreement (NDA) needs to be in place.
Current policy:
Restricted distribution. Distribution of confidential information should be restricted to those who have a legitimate business need to know it whenever feasible.
Sincerely Yours,
CSP MGT LLC, Chief Executive Officer
CSP MGT LLC
Email: van.porter@cspmgt.com
WEAPONS OF MASS DESTRUCTION AND BIOLOGICAL / CHEMICAL / RADIOLOGICAL ATTACKS / DISASTER CLEANUP
CSP MGT LLC / BMS CAT /
WELCOME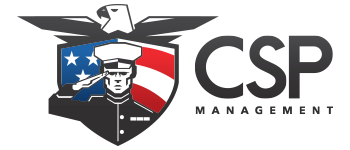 The need is clear threats are clear
All Hazards
MonkeyPox
Fentanyl
COVID19
Nuclear Threats
UNKNOWNS
Arkansas Has A Multijurisdictional Response Plan (It Has Not Been Fully Integrated)
Qualified Cleanup
WE PROVIDE
Training
Consulting
Cleanup Services
Cyber Security
Evaluations/Assessments
Tabletop / Full Scale / Regional Exercises
Type of training provided
WMD / Unknown Threat Awareness Training
WMD / Unknown Threat Operational Training
WMD / Unknown Hazzard
DECON Training
Table-Top Exercise To Test Emergency Operation Procedures
Active Shooter Training And Threats
Security Guard Training
Other services provided
Chem / Bio / RAD terrorism Cleanup Services
Crime Scene Cleanup
Disaster Cleanup (Tornado, Floods, Hail)
Fire Restoration & Smoke Damage Repairs
Water Damage Restoration
Mold Remediation & Removal Services
Document and Media Recovery
Commercial Cleaning Services
Security Guard Services
How can we help?
-WORK IN CONJUNCTION WITH THE STATE MULTIJURISDICTIONAL WMD / UNKNOWN HAZARD RESPONSE PLAN.
-FILL TRAINING GAPS
WE PROVIDE TO
Hospitals
Law Enforcement
Colleges / Schools
Churches
Corporations
Military
Local, State and Federal Government
OUR SUBJECT MATTER EXPERTS HAVE WORKED FOR OR WITH THE FOLLOWING AGENCIES
Department of Defense
Nuclear Regulatory Commission
Food and Drug Administration
Homeland Security
Department of Justice
FBI
Arkansas Department of Emergency Management
Arkansas Department of Health
61st CST (WMD)
Hospitals
Law Enforcement
EPA
SUBJECT MATTER EXPERTS RESUMES AND PAST PERFORMANCE
Due to the nature of the training and services provided, SME's resumes and Past Performance are kept CONFIDENTIAL and or CLASSIFIED.
All Information can be requested and distributed according to federal and state security protocols.
High Profile Response Cases
Celebrity Helicopter Crash
School Shooting, Santa fe
Night Club Shooting, Orlando, FL
US Airways Flight 1549 (Hudson River)
Proactive coverage of high value targets
Multijurisdictional WMD / Unknown hazards training events
Real world response throughout the state and region