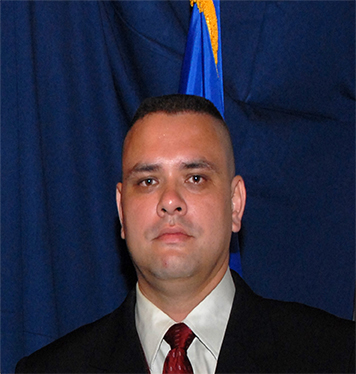 Chief Executive Officer
Van-Hung Porter
Mr. Van-Hung Porter was named Chief Executive Officer of CSP MGT, LLC (CSP) in January 2013. In this role, Mr. Porter is responsible for leading the company to the forefront of Federal and commercial contracting industries. He develops the strategic plan to advance the company's mission and objectives, and promotes revenue, profitability, and growth. Additionally, Mr. Porter oversees company operations to ensure efficiency, quality, service, and cost-effective management of resources.
Prior to joining CSP, Mr. Porter was Defense Acquisition Workforce Improvement Act (DAWIA) Level III Program Manager for the Department of Defense, Department of Navy Aviation Capabilities Integration System Team (ACIST), where he was responsible for overall cost, schedule, performance, technical and management of several multi-million dollar opportunities over the fixed and rotary wing division of the US Navy, including the United States Coast Guard C-130H Program and the Presidential Helicopter Program. In this position, Mr. Porter led the successful execution of a $385 Million portfolio of sustainment and modernization programs supporting key Government agency platforms.
Mr. Porter served honorably in the United States Army where he was responsible for investigating and enforcing State and Federal laws, along with the Uniform Code of Military Justice. He has over 20 years' experience in leadership positions, from being Chief of Police to Director of Operations. He holds a Master of Business Administration degree in Management and Business Ethics, Bachelor of Arts degree in Leadership and Management, which he received both from Harding University in Searcy, Arkansas, and an Associates of Applied Science in Law Enforcement from Vincennes University, Vincennes, Indiana. Mr. Porter is a graduate of the Veterans Institute for Procurement and a member of the Defense Acquisition Corps.
Mr. Porter is a Life Member of the Veterans of Foreign Wars, Disabled American Veterans and a member of The American Legion, Military Officers Association of America, US Air Force Civil Air Patrol, Tau Kappa Epsilon Fraternity, Elks Lodge Pride of St. Mary's and Master Mason of Joseph A. Egan's Lodge #104
Mr. Porter is married to Mrs. Amy Porter of Sherwood, Arkansas and has 3 daughters and 1 son, Ericia, Emily, Brianna and Oshi.