From industrial work shirts and pants, to work jackets and coveralls, to polos and executive wear, to lab coats and food service smocks – We offer work uniforms for virtually every occupation. Beyond a complete selection of the best work uniforms available, also provides accessories like gloves, hats, and protective gear—making "single source workwear solutions" more than just a marketing slogan.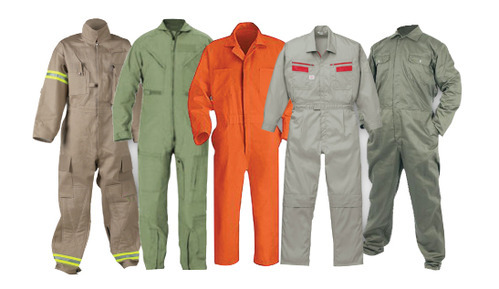 Rent, lease, or buy work uniforms
Our customers can assume as little or as much responsibility as they wish for their overall uniform program by electing to rent, lease, or buy. With the proper care and ongoing maintenance, customers can be assured their workwear (and facility service) products are always in top shape.
Work Uniform Rental includes program administration, laundering, delivery, repairs, replacements, and more. Learn more about our Uniform Rental programs.
Work Uniform Leasing includes all the facets of a Uniform Rental Program, but employees take care of laundering their own uniform garments. Learn more about our Uniform Leasing programs.
Work Uniform Purchase programs allow you to outfit your staff at competitive prices. And if you require occasional laundering or other garment services, we can provide that too. Learn more about our Uniform Purchase programs.